Volunteers and Donors Honored at Luncheon
Over 250 United Way volunteers and donors gathered on Friday, January 20, for the annual Recognition Luncheon. Congratulations and thank you to our award winners:


Office Volunteer - Chris Gabriel
Retiree Volunteer - Dawn Krueger
Special Project Volunteer - Carol Walkowski
Media Partner - Colleen Parquette
Partners in Caring - Wausau Police Department
Dedication to Service - Linda Koepke
Advocate of the Year - Jeff Lindell
Volunteer of the Year - Shanna Yonke
LIVE UNITED Award - North Central Health Care Center
Campaigner of the Year - Scott Staszak
2016 Pacesetter - Footlocker.com/Eastbay
Outstanding Campaign Committee - Greenheck Fan
<!BlockDetails>
And the Winner Is.....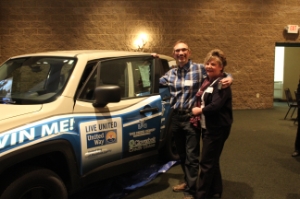 The most exciting part of the Recognition Luncheon on January 20 was the Jeep Sweepstakes give away. The 10 qualifiers were called to the front of the room where the gas card winners were drawn first.
The $1000 gas card was won by Justin Gesicki, Footlocker.com/Eastbay. The $500 gas card was won by Jamie Sondelski, Aspirus Clinics. And, the lucky winner of the Jeep Renegade.... Chuck Wirsbinski, Regal/Marathon Electric. See the fun for yourself. Check out the video here.
<!BlockDetails>
Take the #MCLIVEUNITED Challenge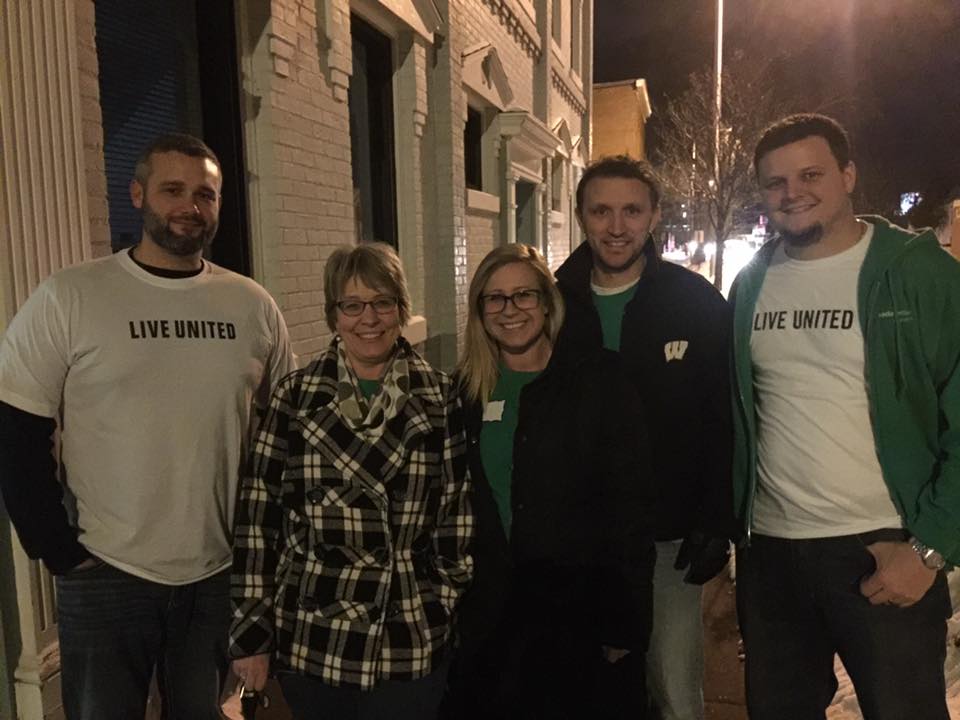 Remember the Ice Bucket Challenge? At the luncheon it was announced that we are having our very own LIVE UNITED challenge... without the ice! Here's how it works. Over the next few months, plan to do a volunteer activity and show your United Way spirit and commitment to our community. Wear a LIVE UNITED shirt while doing it and take some photos. Then share your photos via Facebook or Instagram or tweet about your volunteer experience on Twitter, be sure to use #MCLIVEUNITED. For every time the hashtag is used, EO Johnson Business Technologies will donate $5 (up to $1000) to United Way of Marathon County.
<!BlockDetails>
Point in Time/Project Connect Help Homeless and Housing Challenged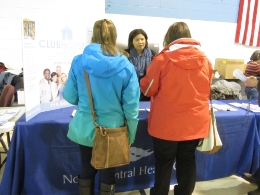 Volunteers gathered on January 25 for the semi-annual Point in Time Count conducted by the Housing and Homelessness Coalition. Working in teams and with the support of Wausau Police Department,they spent the overnight hours looking for unsheltered homeless individuals in the greater Wausau area. Homeless individuals were offered information on resources in the community that might be able to assist them, and invited to Project Connect at The Salvation Army on January 26.
Approximately 70 people did attend the Project Connect event, where they were able to speak with representatives from many local agencies about available resources and programs. They also received a free lunch and had the opportunity to pick up some warm winter clothing. Between the two events, 3 individuals were identified as unsheltered/homeless. The numbers of individuals that were in shelter that evening are not yet available, but shelters have been running near capacity in recent months. Over the last several years, the Point In Time Count average for sheltered individuals is 94 and volunteers expect that this year's count will be similar.
<!BlockDetails>
Community Closets Serve Record Numbers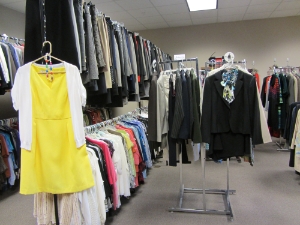 Rebecca's Closet, a Women in Action project, continues to meet the needs of struggling families with young children. Social workers, case managers, visiting nurses, teachers and others that work with families can access Rebecca's Closet for clothing for their clients, infant through pre-teen. In 2016, 341 total request were filled, an increase of 17% from 2015. Those requests included 14,664 items, which is an increase of almost 50% over 2015. The number of different organizations that access Rebecca's Closet also continues to grow, as does the number of volunteer hours provided by members of Women in Action. If you are interested in donating gently used clothing items, drop offs can be made at the United Way office.

Career Closet, a project of Emerging Leaders, also saw increases in service in 2016. Individuals needing clothing appropriate for a job interview or new job can access the Career Closet for help. Last year, 265 people visited the Career Closet, an increase of 20% from 2015. Volunteers devoted over 470 hours of time to help clients find appropriate clothing, sort and hang donations and organize the space to be a warm, inviting place for clients. A new service, Boots to Work, was started in August. A major barrier for individuals accepting a job in a manufacturing environment is the need for steel toed footwear that they are unable to afford. With a voucher from Job Service or an employer, 17 people received a pair of boots to start a new job. Boots to start the program were purchased with the help of a grant, and several local workplaces have conducted drives for gently used boots that have been donated to Career Closet.
<!BlockDetails>
Identity Theft & Fraud Program

With increasing concerns over Internet fraud and identity theft issues, would you like to learn more about how you can improve your safety? If so, plan to attend a free program on Internet fraud, Internet safety and security, identity theft, and financial institution security on Thursday, February 23 from 9:30-11:00 am at the United Way Office. The program is presented by Wayne Staley of Affinity Systems and author of the book, They Will Do Anything— Identity Theft and Internet Fraud. The program will cover information on some of the recent scams in our area including how to identify "phishing" scams on the Internet. You'll learn some basic concepts helpful in preventing identity theft and financial fraud. As older adults are increasingly targeted as potential victims of financial scams, this program provides many helpful safeguards. This program is free and open to the public, but registration is requested by calling 715-298-5721 or by emailing Tony Omernik.
<!BlockDetails>
<!BlockDetails>